I finished making my new design for a tire carrier. I completed welding the last gusset in place and sent it off to get powder coated and a friends work place(free is good). Here is a screen shot from the cad drawing that I made to finalize the design.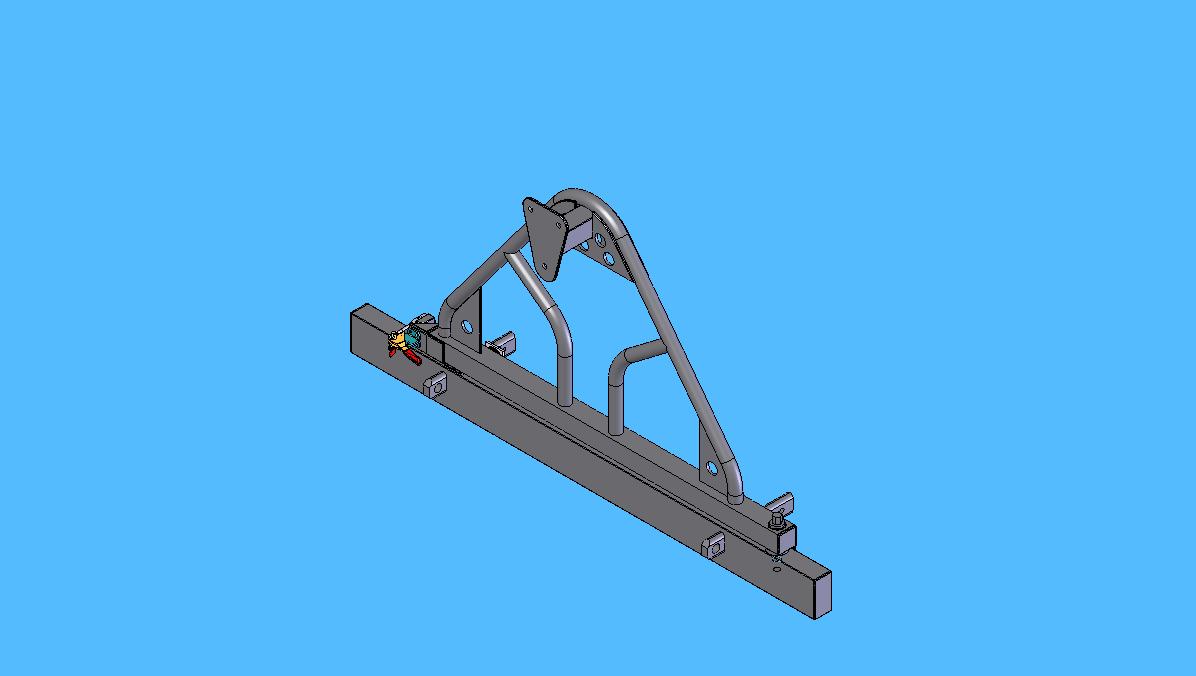 I designed a new one with the use of a cad because I needed to make sure that I got the hinge point in the correct location. My old tire carrier would not allow me to open my tailgate or hardtop back hatch(rookie). Let me know what you think.
I did make a couple of changes from the design shown, because of the materials that I had available. They were only minor and actually look better. I also left out the holes in the gussets as they would have been to hard to line up during welding. I was going to add them in later, but I had to send it to get powder coated sooner than I thought I was going to have to.